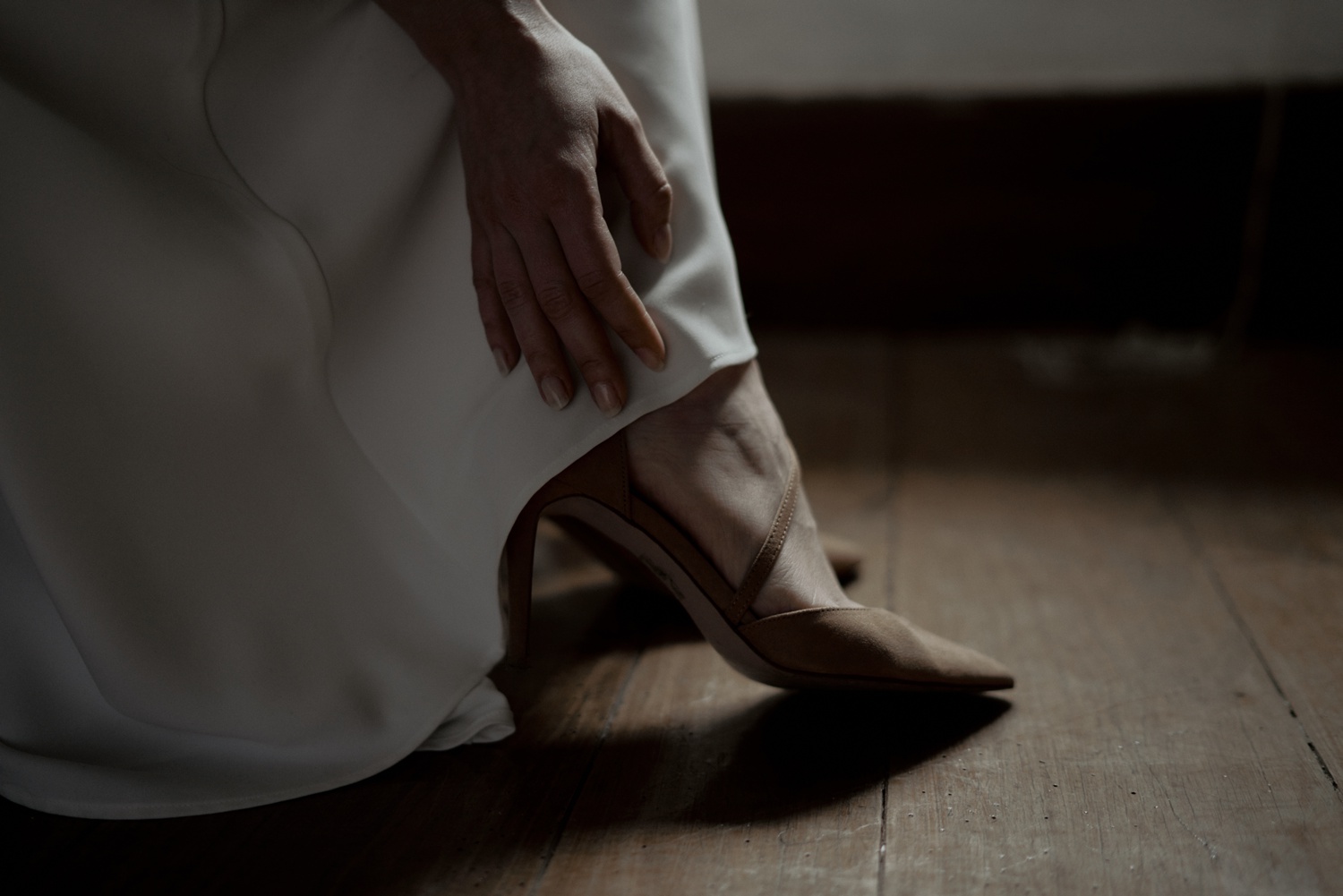 Probably you are reading these words, because you are looking for a wedding photographer in Valencia, Spain, to capture the day meant to celebrate the two of you in the most beautiful way. Based in Germany, Europe, we are stoked that couples give us the chance to tell their stories no matter where it's taking place. If you are deep romantics and feel drawn to calm and poetic pictures with a fine sense of melancholy, we could be the perfect fit to capture your weddingday in Valencia in the extraordinary and unique way that it deserves.
From the documentary in Valencia to your own Fine Art Album
Our dedication is to capture all the genuine emotions and the candidness of not only the two of you, but also of your dearest friends and family. Your wedding day is very likely the one occasion in your lives where all these people will gather in one place - therefore this is not only a celebration if your love, but also of your journey with all those people involved. That story is not only meant to show how the day looked, but also how it felt.
"What wedding photographer would we want for our own wedding day?" Answering this question made us realize what is of real importance for us, for you on the wedding day. We not only want to honor that day with documentary photography, but we are also enamored with creating art that is worthy to hang on the walls of your living room. That your children will look at and think what a beautiful woman their mother is, what a soulful man their father is.
There's no better way to keep those memories than having them in a Fine Art Album of the highest quality. You will get your story on a 100% cotton album - paper of archival quality that does the meaning of that event justice. Our packages and wedding photography goes without compromises. And so should you. Our aesthetic has a special understanding of love - calm, tender and deep. A soul connection. A home.
Destination Wedding Valencia
We are Ronja and Victor, lovers, cake-eaters, nightwanderers and curious perfectionists. As a wedding photographer duo we not only work in Germany, our home, but across all Europe and beyond - this of course includes your chosen dream destination for your wedding in Spain. Our focus is your relationship - and this is what we want to treasure in elegant and sensitive photographs. Because we love to explore new places, we are looking forward to learn more about your wedding in Valencia!
CONTACT
hello@museandmirror.de
Muse & Mirror
Ronja Joy Waßmuth & Victor Hamke
hello@museandmirror.de
+49 177 7211837
Leipzig, Germany